Monthly Board Meeting is held on the first Tuesday following third Thursday.
Joel Gilbert - President
District 1B - Grenville-Sofia
Joel was Born in Colorado in 1958 and has been a resident of Union County since the Late 60's. Joel has been heavily involved in the cattle industry. He became a member of the coop in 1989 and in 2014 Joel became a Board Member and through hard work and dedication has proved himself to be a great President since 2019.
Ron Green - Trustee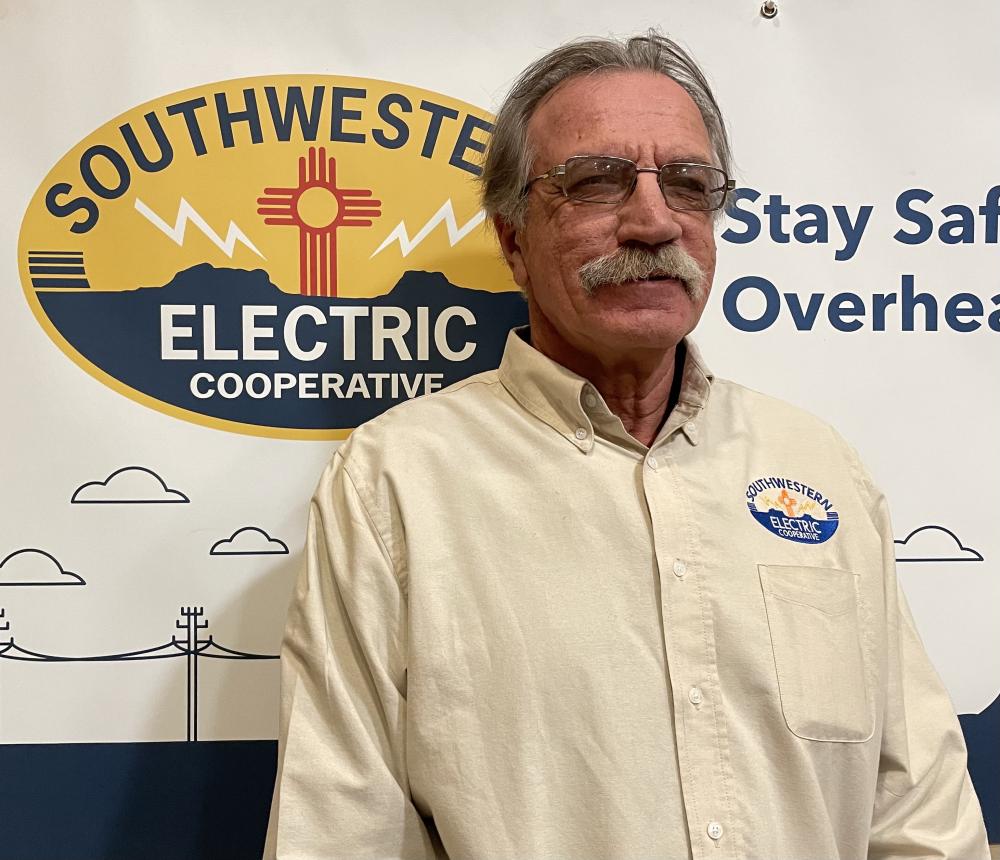 District 1A - Des Moines
Bio- 
Ronnie was born in Colorado in 1958.HE lived there for several years until 66' where he and his family moved to Des Moines, NM. Roy, Ron's dad had a love for music and played guitar for years. Ron would listen to his dad on the radio at a young age and of course he was to follow in his father footsteps. Ron at a very young age was drawn to playing instruments and especially the guitar. At fifteen he played bass guitar in his fathers' band and even had an opportunity to go on tour with some prominent artists. But Ron jamming out to his own beat, decided not to. So, after graduation in 76' he decided to leave home to work for the railroad and then on to the oil fields. Even after having children and work, Ron never lost his passion for music, his best creations were of course his kids, Audrey, and Samantha.
In 84', Ron moved back to Des Moines to work for the Baca Valley Telecom company, which was also the same year he became a coop member. He worked there for 34 years and in his time there he helped the surrounding area of Des Moines move from crank phones to fiber optic. Needless to say, he has seen and done it all. Ron, after his 34 years there, has put his skills to work. During his so, called retirement, when he is not at SWEC doing his duties as a Trustee, he is quite the handyman and carpenter. Ron now spends a lot of time with his various types of guitars and is quite invested in restoring his historic house
Joe Reeser - Vice President
District 2B
Joe was born in Clayton in 1955 and has lived in Union county his entire life. He has farmed, ranched, served on the Sheriffs posse, and is currently the Sedan Fire Chief. Joe has been a member of the coop since 1980. He later became a board member as a Trustee in 2017 and was elected Vice President in August of 2019. 
Roy Perschbacher - Trustee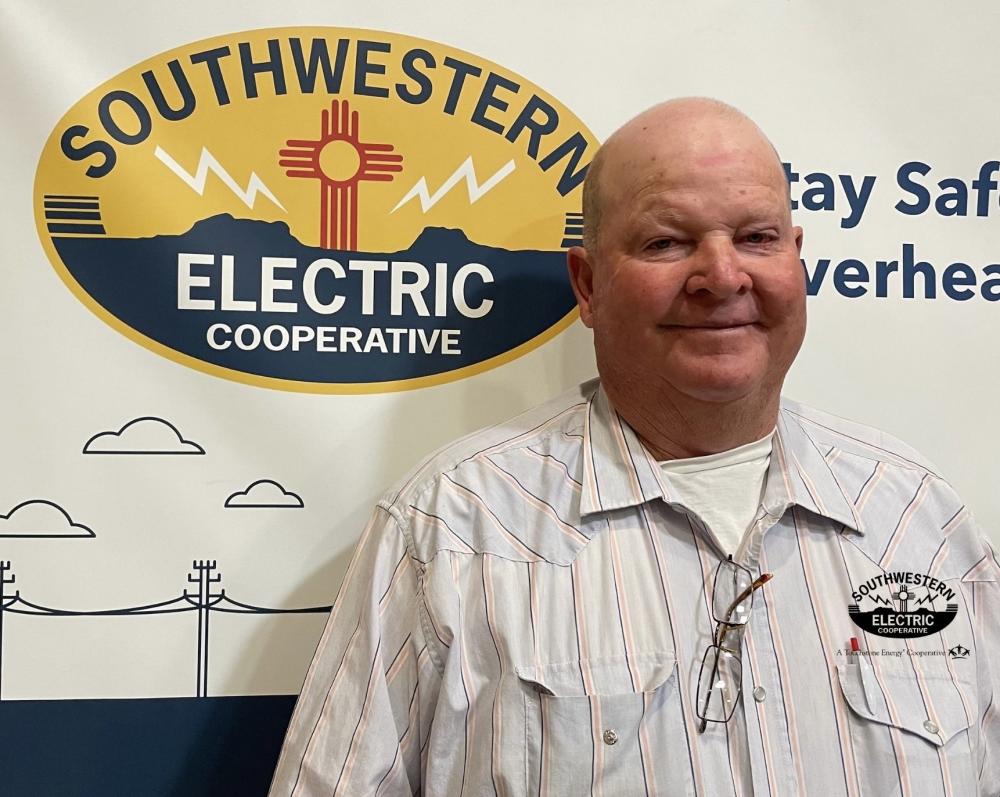 District 2A
Bio-
Roy was born in Clayton, New Mexico on August 22, 1955, to Ida Mae (Deinken) Perschbacher and Kelly Perschbacher. He attended and graduated from Amistad Schools in 1973. He has lived all of his life in Union County except for the four years he spent in Canyon, Texas earning his bachelor's degree in Agriculture Business. He has been a rancher at Hayden, New Mexico his entire life. 
     In 1983, Roy married Cheryl Qualls. They have four children, Heather Poling of Clayton, Holli Cantrell of Logan, Ross Perschbacher of Hayden, and Haley Jory of Loveland, Colorado. They have eight grandchildren that they love to follow to their activities and spend time with.
     In the early 80's Roy loved to rodeo with his brother Dee and a friend they grew up with, Hardy Gordon. They bull dogged and team roped at all the amateur rodeos in the area. Roy has always had a love for rodeo. These days Roy and Ross have a string of bucking horses that they take to Ranch Rodeos and to the Annual Labor Day Rodeo in Hayden.
     Roy has served his community in various aspects throughout his life. He has been a lifelong member if the Hayden Cowboy Club and Amistad/Hayden Fire Department. He has served different roles within both organizations. He also served on the Clayton School Board for fourteen years. He joined the Southwestern Electric Cooperative Board of directors in August of 2016 as a Trustee. Roy has been a beacon of wisdom and knowledge to all of us here at SWEC and greatly appreciate him. So please help us tell this good man THANK YOU for all he does for the surrounding community.
Mikael Nixon - Trustee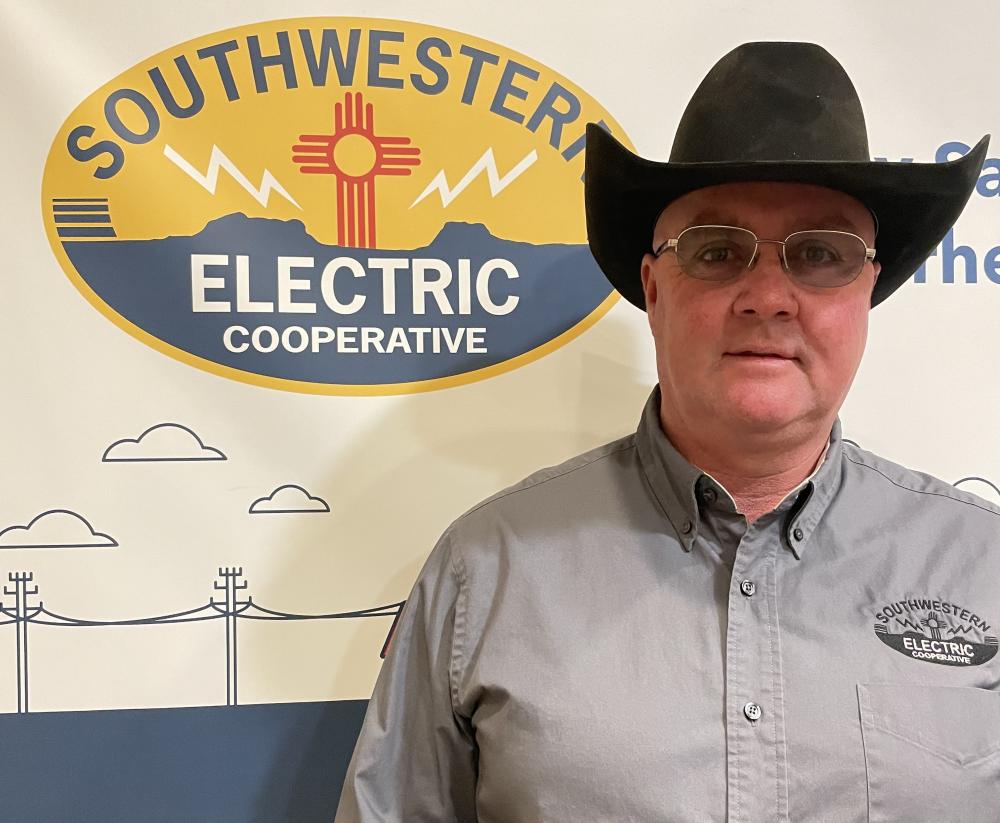 District 3A
Bio-
Mikael has been raised in the area since a young boy. He's a 1993 graduate of Clayton high school and a 3rd generation rancher. He has ranched in the Amistad area for over 25 years. He raises both cattle and Quarter horses on his family owned and operated ranch. He married his high school sweetheart, Jamie, and they just celebrated 26 years of marriage. They have 4 kids, Jaiden, Mattie, Jorgia and Myles and one granddaughter, Jaicee. Mikael became a trustee in August of 2019 where his knowledge and caring heart was put to use helping steer our Southwestern Electric family to a brighter future. In his spare time, Mikael loves spending it with family. Their activities involve hauling to rodeos, playing on the water, cooking out and enjoying the outdoors. So please help us here at SWEC give a big THANK YOU to Mikael for all he does for us.
Renee Rinestine - Trustee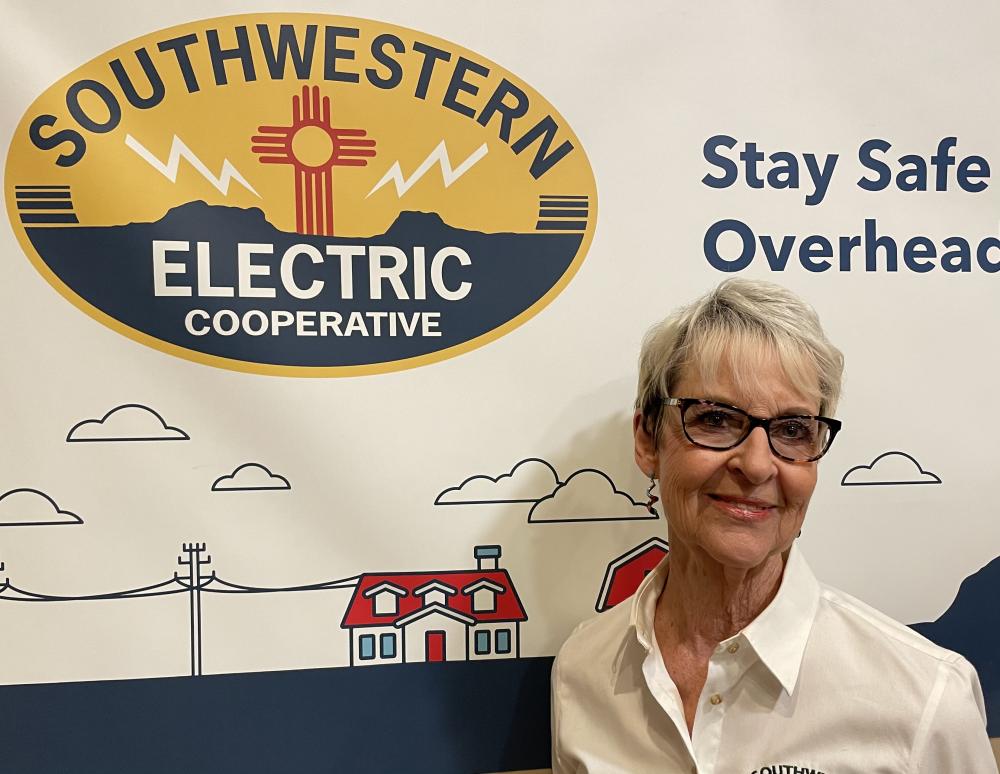 District 3B
Renee was born in Tucumcari, NM in 1943 to Roderick and Cleo Rock. She grew up on the Rock Ranch ten mile west of Nara Visa with her brother, Junior and sister, Doras. Renee from a young age was always involved in the local Nara Visa community activities. She, not only, graduated in 1960 but also married her husband James Rinestine the same year. They had two children Bryan, who now runs the ranch and Robin who lives in Florida. Renee later owned here own business (Renee's Draperies) from 1974 to 1999. There she made custom/ handmade draperies. Her services stretched as far as Clayton, Dalhart, Tucumcari and even reaching to the surrounding area of Amarillo. Renee, being a great advocate of bringing people together and supporting local coops, was elected to the board of Southwestern Electric Cooperative in 2011 as a Trustee. She has been a valued voice of wisdom and character throughout the last ten years and will continue for years to come.
Jack Chatfield - Secretary/Treasurer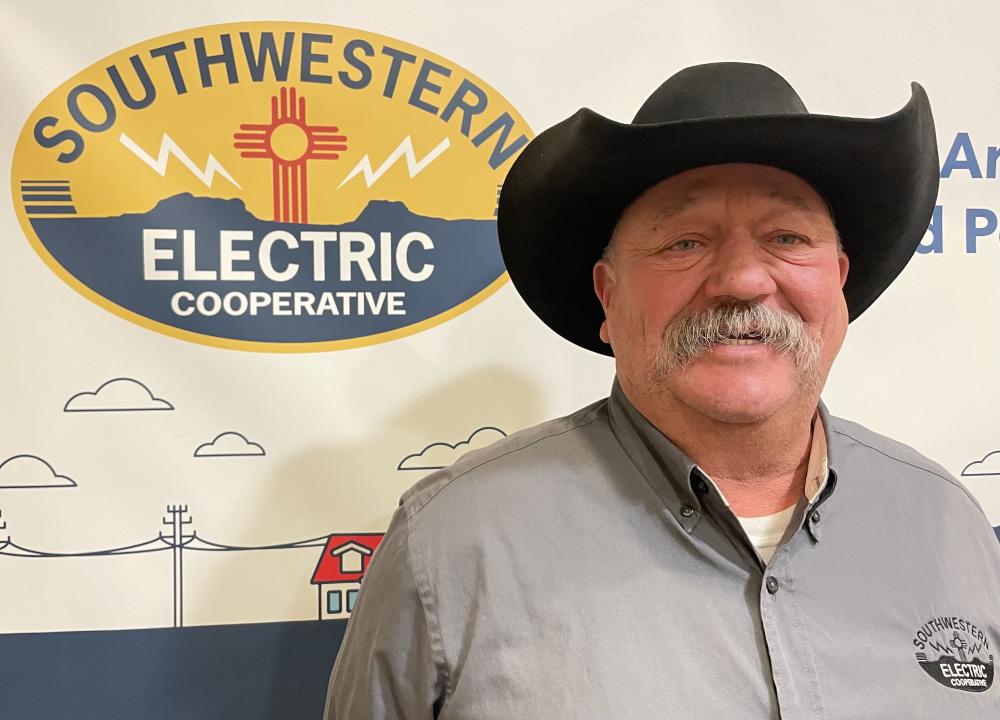 Secretary/Treasurer
Jack was Born in 1957 and was raised on his family's ranch. Wanting to work on a big ranch outfit, he started at the Bell Ranch in August of 1977. He loved the ranch life and everything that went along with it. Jack developed a love for cowboy cooking growing up with his grandparents who cooked and canned.  Jack sharpened his outdoor culinary skills cooking for cowboy's and other folks in the community.  Jack served on the board of the local soil and water conservation district, in 2004 he left the bell ranch to manage the Canadian River Riparian Restoration Project, spending the next 15 years cleaning up the Riparian corridors of the Canadian River. In 2018 Jack was elected as the district 67 State Representative, he currently resides with his wife Jill at the Tri-Angle Ranch near Rosebud, NM.  Jack currently serves on the SWEC board of directors as your Secretary/Treasurer. When Jack is not at SWEC, you can find him at his owned and operated Headquarters Restaurant in Mosquero, NM.